After a busy day, a fulfilling, worthwhile day, I truly love to get the kids to bed and kick back and relax.  Cue the DVD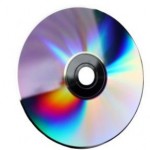 player, escape to another reality, and vicariously experience a range of emotions.  I consider it my down time, time when I don't really have to think about anything.  I unplug from my life for a little bit, plugging instead into a different time and place.
Netflix has facilitated this down time for me, increasing my repetoire of movies viewed, some of which I wouldn't have ever seen had it not been for their lovely search engines and categorizing.  I may not be able to watch their movies online (because I never got it to work), but I do have three movies at any given time to choose from.  This is helping me dwindle down our personal DVD collection, facilitating that clearing of "stuff" we don't really need.  For that, I am grateful.
But then I began to feel like I needed to push movies through my que, like I needed to watch a movie a night to feel like I'm giving myself a break.  Truth be told, it is escapist, and not necessarily healthy in my opinion.  Occasionally, sure.  I love a good movie and always will.  I grew up loving John Hughes movies, watching them repeatedly.  Somehow other people's lives, fictional Hollywood characters' lives were and are more fascinating than mine.
So, I'm cancelling Netflix.  We're getting rid of our big, old t.v.  It's not a flat-screen or anything fancy, and it's a family hand-me-down.  We'll get the big entertainment cabinet out of the living room and re-use it for pottery or something.  Not to worry.  We have two computers and a laptop in the house.  We have video capabilities.  We have family with plenty of television/cable viewing opportunities.  We'll just be encouraged to moderate the time in front of the screen.  Why not keep the t.v., movies, games, etc.?  Can't you just moderate your time and keep the equipment?  We've been asked.
We have four kids.  We have hobbies.  We have precious few hours of time as a family.  And my "down time"?  If I seriously need down time, I need to unplug and stay unplugged.  Filling my mind with static doesn't help anyone.  And there are books.  So many books I haven't read; so many books I have yet to write.  There's also good old-fashioned staring off into space.  I can just sit and look out the window, gaze at the stars or the trees.  In the silence, I can hear myself, allow myself to be still, and maybe, just maybe, realize how close God really is.  Why keep something around that we don't even use?
My life is a far-cry from Hollywood, but each of us is given an amazing opportunity to find what is magical, what is truly Holy.  Two hours a day or night is a lot of  time to search for something, to discover something that has been there all along.  I would hate to miss it because I was too busy watching the screen.
Thanks, Netflix, for helping me discover what I knew was here all along — time to do everything that needs to be done.