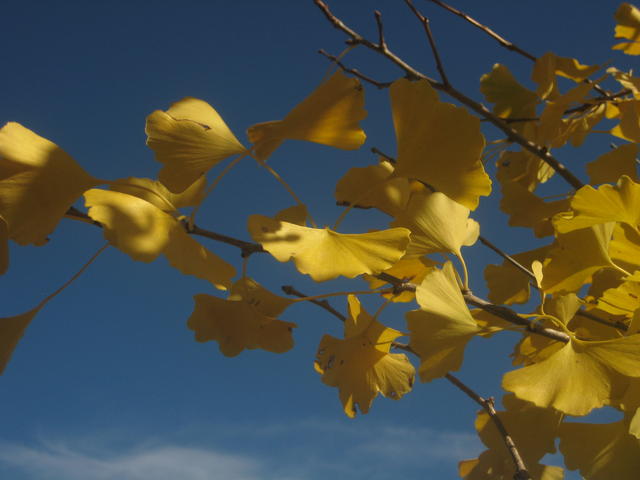 This whole week embodies an Indian summer.  We've had our first frost.  All the trees have come aglow, and most have dropped their leaves.  I chanced upon this ginko tree at the park the day before Halloween; they drop their leaves so quickly.  Their golden leaves must be too heavy to hold for long.
And this week (which happened to include my birthday) reminds me of the renewal I feel in the fall, the creativity, optimism and groundedness.  Quite simply, I give thanks.  My blessings abound.  My gifts continue to create a beautiful harvest and provide me with plenty of work to be joyfully busy.
Even when the sun hides behind the clouds, as it undoubtedly will sometime soon, and the nighttime increases, I'll let the Light glow from within and cherish the time to let my hands create gifts for those I love.