Part of being home is nuturing and nourishing the family.  After husband read In Defense of Food, a renewed sense of commitment to nutritional quality and wellness arose.  I find it difficult to buy manufactured loaves of bread.  Hopefully this is a practice that will last because the allure of homemade bread is irresistible and extremely enjoyable.
Many thanks to this book for making it so easy, though it does eat a chunk out of our refrigerator.  I know I've mentioned it before.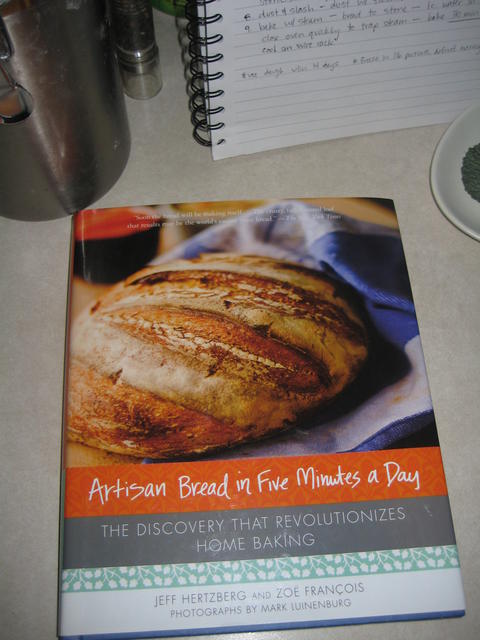 I think it's worth it, though, and I'm sure the kids do, too.