Deuteronomy 18:15-20 | Psalm 111 | 1 Corinthians 8:1-13 | Mark 1:21-28
When I was at St. Paul's, the Servant Leadership classes they offered enriched my spiritual growth and development. The classes taught and introduced me to ways of expressing my experiences that I didn't get by attending church every Sunday. (It seems funny to me that we would think that an hour or so a week will give us all we need to make our joy complete, but I digress…) One of the classes was on Compassion, one of the main tenets of servant leadership. It was in this class that we talked about the effect we have on one another. If you're like my husband, you think this is where I start sounding new age-y: we read about studies of coherence, how researchers quantify the feeling, the energy, the aura–if you will–that we put off ourselves and that we experience when we're in the proximity of others. I'm pretty open-minded and tend to let my experience guide me. It seemed to me like we are measuring our heart rate, how calm we are, but still . . . that sense of presence extends beyond us, and  invites or distances others from ourselves. So when I talk about imagining being in the presence of Jesus and how compelling it must have been, I'm trying to imagine being in the presence of God made manifest, in the presence of holiness, in the presence of the imago dei–the image of God, that says, "This. This is who you are called to be. Beloved. At one with me."
Coherence defined is "the quality of forming a unified whole." In physics, coherence is "a fixed relationship between the phase of waves in a beam of radiation of a single f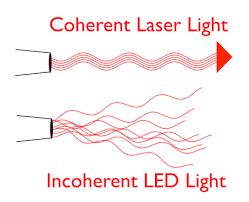 requency. Two beams of light are coherent when the phase difference between their waves is constant." So in class when we focused on compassion, among other things, we talked about being coherent with ourselves and one another. If we want to feel at one with one another, in sync, we focus on recognizing suffering and not inflicting it ourselves: we do unto others as we would have them do unto us. As Christians, this looks like recognizing the lack of belovedness that's present in the world around us, and we show love.
One of the greatest exercises we did in the class and that I've done in small groups many times since, is a compassion exercise of taking a moment of love and joy in my life, breathing it in and exhaling it, intentionally spreading it beyond myself until it expands to God beyond the cosmos . . . and bringing it back in to me, here and now. I think we often forget that we have a great capacity to make a difference in our world, near and far.
This matter of forgetting is of critical importance. In the Jewish tradition, recall the imperative behind telling the stories to the children, to the future generations so that the people wouldn't forget who they are, whose they are, the imperative behind maintaining their identity. Isn't that true in every cultural group? What's your story? What's your narrative? What do you know in your bones, tell to others, and share with the world? What are the most used words on your social media sites? Who do you surround yourself with and share in the same narrative?
We are inclined these days to align with our social or interest groups, right? A big game is happening next week: are you Eagles or Patriots? People get passionate about their recreation. We also identify with our employment or lack thereof. Politics, too. Republican or Democrat? Conservative, mainstream, progressive, or liberal? Our place of origin. East or West? North or South? Legal or Immigrant? Our very identity: gender; ethnicity; sexuality; fertility . . . every which way we have to classify and sort ourselves, we accomplish it by furthering whatever story we have to affirm for ourselves, even if that means part of our story is to separate or alienate ourselves from others.
I've mentioned Brené Brown so many times, and she preached in the National Cathedral last week, so I'll revisit her words again: she states flat-out that we're in a spiritual crisis. Our spirituality is based on belief that we are connected, not only to ourselves but also to something greater. Sure, our spirituality can be that we're die-hard Eagles fans, and we're bonded with other Eagles fans. But is the Eagles that "something greater"? We're dyed in the wool Democrats or Republicans, Yankees or Rebels . . . but is our political or geographical homeland that "something greater"? I'm a priest in The Episcopal Church. Is the National Cathedral or even the organizing bodies at 815 my "something greater"? Our "something greaters" have a tendency to become idols, false gods, lifted up by false prophets, stumbling blocks to the weak. These idols don't sever our connection with one another even from the "other" who doesn't support or understand where we're coming from, why we do what we do; they can't sever that connection anymore than they can destroy the frequency between us: it can make it incoherent. The idols have a way of distancing ourselves from what is truly greater, making things in life so discordant and segregated that we forget what is truly great. As Christians, what is truly great is God, the God who imprinted God's own image in each of us, whose divine imprint is breathed within every living thing. Especially as humans, who bear the image of God, we are inextricably connected to one another, and this is so important that we make vows in our baptism to respect the dignity of every human being. And when one person hurts in the whole world, our compassion compels us to recognize that suffering and work to alleviate the pain that it might not be inflicted upon them or us so that we can be whole with God.
Buddhism taught me the word compassion. "This is what Christ is all about!" I nearly exclaimed to my professor. "Why have I never heard this word before?" I had never heard the word, but I had seen it in practice. We see it now. Students are dying in schools from gun violence, and we hurt. MOMS Demand groups sprang up five years ago after Sandy Hook to say no more children will die this way . . . my child won't die that way. Every week, the possibility draws closer to kids we know. God forbid it be our own. What are we doing to bring coherence? To manifest compassion.
We all know someone affected by the layoffs, right? Maybe you've experienced in the past if not now. Maybe you've had to deliver the news yourself if not with Walmart then in other lines of work. No one wants to fire or lay off anyone. We want everyone to have gainful employment. We want to plug people in and make deeper, truer connections, enable fruitful labor. Yet I hear rumblings that people are recognized as humans but rather as just another employee, just another calculation affecting the bottom line. What are we doing within our places of employment to reinforce our dignity and humanity and connection? Our work isn't the greatest thing we do. Our lives are the greatest thing we have to show forth the love we have. Yes, we need to pay the bills in our homes and offices and churches, but at the end of the day, even at the end of our lives, how did we show the world our love of God and God's love for us?
Jesus taught with authority in the synagogue and cast out the demon from the man who never speaks for himself. And those gathered around him wondered at his words and work. Great crowds followed Jesus. Where was their focus? Where was their "something greater"? They made famous a man who did amazing things.
The unclean spirit, however, called Jesus "the Holy One of God." The demon, the embodiment of evil knew the coherence of Jesus, perceived the frequency, knew the divinity Jesus possessed, and the demon was powerless at His command though it did not leave without convulsions and crying out. The unclean spirit made a scene.
Our idols or our demons don't call out divinity when it appears, but they are mighty strong at enabling us to forget our imago dei, to forget the Christ Light we bear, to forget our connection with others, even to forget our connection to God. If we're inclined to forget all this, how dim becomes the story of Jesus, the life he lived, the death he suffered, the resurrection and ascension he showed us as he returned to full Glory in God, in unity, wholeness, and perfect coherence.
Hear our prayers, O God, and grant us peace, that we might be free from all that binds us and blinds us to the power of the Life and Love of Christ to restore us all to God.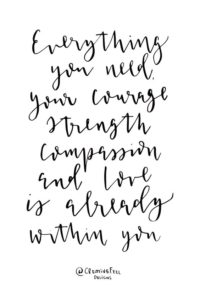 + + +
For further reading on compassion, I commend Karen Armstrong's work on compassion, highlighted by this article on Brainpickings.