Genesis 25:19-34 | Ps. 119:105-112 | Romans 8:1-11 | Matthew 13:1-9, 19-23
Hopefully you're all familiar with the Sunday School curriculum we use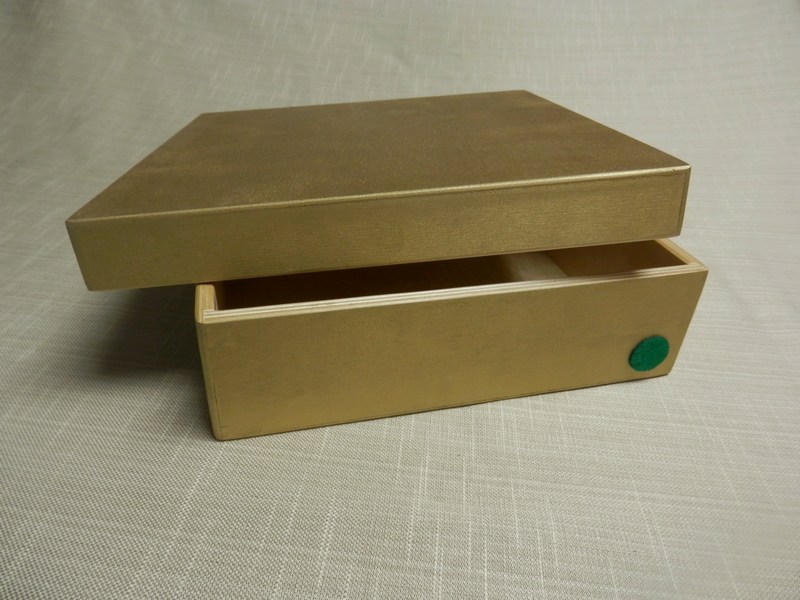 with our children: Godly Play. In this curriculum, which is heavily based on story-telling, there are special lessons in golden boxes, golden because they hold something to be treasured and opened like a precious gift. These are the parables, holy mysteries in our tradition. And we tell the story in Jesus' words and ponder at the mystery of it, wondering–because that's what we do together in Godly Play, we wonder–what it is that Jesus is really trying to tell us, if we have the eyes to see and ears to hear.
Thanks to our gospel lesson, we impatient adults don't have to wonder too much today because Matthew shares with us Jesus' explanation to the disciples. The parable of the sower is focused on the good soil, the fertile ground, that will bear fruit of the kingdom once it's given the seed of the Word.
Whereas Jesus gave a very quick riddle of sorts to the great crowds that surrounded him (so much so that he makes an auditorium out of the sea side), he explains the parable to the disciples in clearer terms.
The word of the kingdom = seed

The path = heart

The various conditions = world/what's between the world and the heart

Evil one

Lack of depth/roots

Too much of the secular world
It seems clear-cut, but what does it mean for the "word of the kingdom" to be sown into our "heart"? The seed is not just the words that come from Jesus's mouth but his very words and deeds, actually himself that is the Word made flesh. Jesus is the seed, sowing himself into the hearts of those who surround him . . . or at least trying to.
What of the various conditions of the soil, of the hearts of the people in whom Jesus Christ is trying to germinate?
In the midst of the pericope we have today, in the verses we jump over, Jesus quotes Isaiah. Isaiah was prophesying what would go wrong with the people of Israel, what would come between them and the LORD their God and set them up for judgment, and we realize that this is also true of the people in Jesus' time because he says the prophecy is fulfilled in them. They can't understand or perceive because
"… this people's heart has grown dull,

And their ears are hard of hearing,

And they have shut their eyes;

So that they might not look with their eyes,

And listen with their ears,

And understand with their heart and turn–

And I would heal them."
The great crowds are flocking to Jesus for healing, whether they knew it or not. Their hearts drawn to him like a magnet.
Contemporary Christian mystic Cynthia Bourgeault says that the heart–our path, our soil–is an "organ of spiritual perception," the "perfect holograph" of the divine. Created as we are, perfectly and in God's image, our heart is the "homing beacon" that ever yearns for its source, its pure identity. Can you imagine the magnetism of Jesus, perfection incarnate? Bourgeault and others point out, however, that our hearts are overrun with interference, which drown out its connection to its source, dulling it so that we neither see nor hear the kingdom at hand, even when it's within our midst. Our hearts are dull, indeed, our ears hard of hearing, our eyes unable to see.
This might sound very esoteric, but practically speaking, we realize how true this is. If you were to answer on a scale of 1-10 how fertile you think your heart is to receive the Word, to let the Spirit fertilize and nurture the Word in the midst of your life and others so that you bear fruit of the Kingdom, are you super-rich soil at a 10, or nearly depleted and rock-hard at 1? Chances are that we span the spectrum on any given day, really.
During morning prayer, I'm fertile ground, and journaling feels like a dance with Spirit, pouring out my heart and soul, nearly writing poetry in praise and thanksgiving. Then the weeds and thorns start to crowd in with all the stuff of life that has to be done. What if I've just gotten back from a conference or a really good gathering that has given me one of those mountain-top experiences? I'm high on life lived in the Spirit, but then I can be devastated by tragic news, someone's terminal diagnosis, or a challenge I don't see a way through. Then put me in 5:00 traffic on I-49 in a construction zone, and my heart can become rock-solid. Morning prayer is long-gone, and by the end of the day, I'm too exhausted even for compline.
It would be easier for me to tell you the ingredients we could buy to amend the soil of our hearts, where we could go to find the best soil and keep it ever-fertile and rich, but the truth is, as faithful disciples of Christ, we don't buy anything or go anywhere. We can't, actually. We have to be who we are, where we are. We realize that the very heart we have, whatever state of health it is in, it is our path to God. We might get benefit out of a retreat or vacation, to let some of the interference fall away, but we open our hearts right where we are; there's no escaping them, no place we can go where our heart isn't with us (at least in the same room, in cases of surgery!) just as there's nowhere we are that God isn't also present.
The Word that we see or hear may be out loud or beneath the surface, kind of like a parable, but we only find what we seek, we only see what we're looking for. We only grow that which we nurture. Any gardener will tell you that a garden requires work and tender loving care to produce the best fruits. Now, Spirit is generous and sometimes gives us abundant volunteers (I used to think the compost pile was an intentional cherry tomato factory), but the best fruits come from loving intention.
Between our God-given heart, the Spirit that dwells within us, and Jesus Christ, the Word that is, as our Psalm suggests, "a lantern to my feet and a light unto my path," if we focus our attention and intention on God's will, what is there that we cannot do? It might sound like we have to align the stars just right–and in a way, we do–but it's not impossible. When we acknowledge and comprehend that God is very much at work in our lives, the stakes change.
Like I've said before, life can get harder. The evil one that plucks the Word out of our heart before it's had a chance to sink in gets even more stealthy as our faithfulness grows. But so do we. We learn what practices keep us nurtured. When and how do we pray. With whom do we surround ourselves? What are we listening to? What are we reading? What kind of community are we nurturing locally and globally in the decisions that we are making? Am I doing this all on my own, or am I letting the Trinity work through me? Am I giving my best effort to tend to my gifts and skills so that when people meet me, they know that I'm doing something important, even if they don't know what it is. It could be that Jesus is healing them through us.
This has mostly been framed with a mind toward the individual, but it works at the corporate level, the group level, as well. What is the state of the heart of All Saints'? We've been planted well, the Word settling deep in our heart. We're still young as a congregation. Seedlings have to be tended to carefully, often supported by something more stable, as we have been by surrounding parishes and are by the diocese. We're often repotted when we've outgrown our current pot, eventually settling in a place where we can let our roots grow even deeper.
But all the while we are living and growing, participating in the cycles of our lives and the liturgical year, always beginning again with the purpose first and foremost to give glory and praise to God. At the Tri-faith book club, we realized that our traditions all have as our focus to worship God. Worshipping God is part of our mission in the Christian Church, which is to restore all people to unity with God and each other in Christ, in Love. We work toward this restoration through prayer and worship, through proclamation of the Gospel, and by promoting justice, peace, and love. (I'm not just making this up; it's in the Catechism, BCP p. 855.) These are good practices to keep the heart of All Saints' nurtured and aerated and nourished so that the Word of the Kingdom will fall onto our rich soil, our ready heart and bring forth the Kingdom of Heaven in ways we have yet to imagine.
And that's why we hold the parables in their golden boxes. The mysteries they hold are full of divine imagination we will receive differently at various times in our lives. Sometimes we're ready to understand, and sometimes we can't quite yet. We have to make sure our path, our heart, is tended to so that when the gifts come our way, we'll know how valuable they really are.