(*something akin to the sermon preached for The Second Sunday after Pentecost)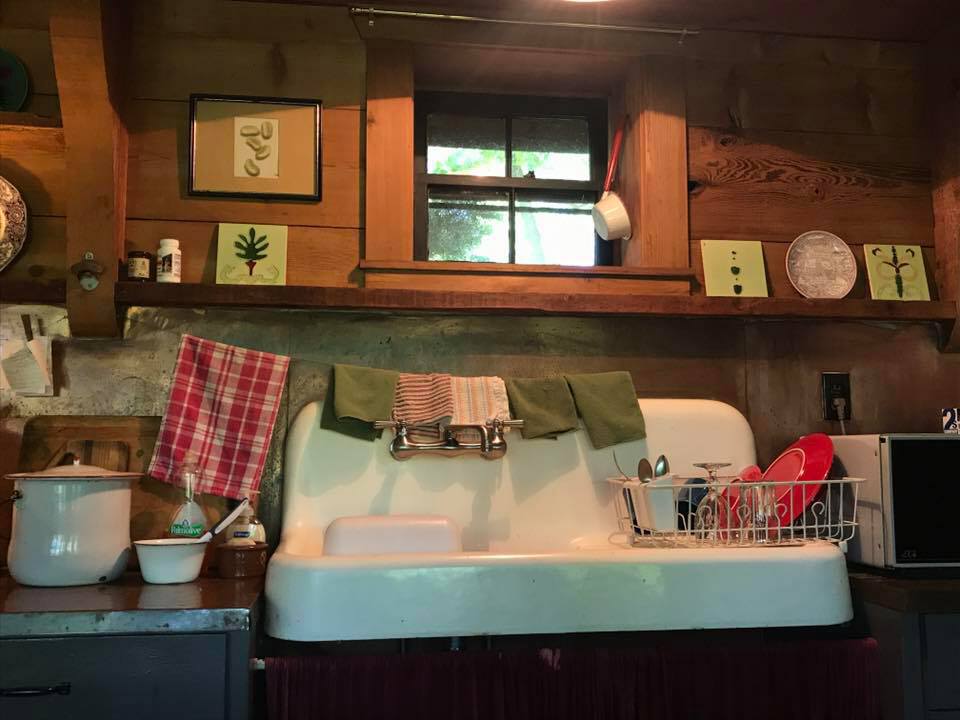 Genesis 18:1-15 (21:1-17) | Psalm 116:1, 10-17 | Romans 5:1-8 | Matthew 9:35-10:23
While I went to a traditional church camp once in my childhood, my sleep-away camps during the summer mostly alternated between my sets of grandparents, fortunate as we were to live close to them. Even if I wanted to, I wouldn't be able to tell you how many times I dusted furniture for my grandmothers or how many times I dried and put away the dishes after the endless stream of meals. With the patience of saints, my grandmas would let me watch them closely as they baked and cooked. While one grandmother tended toward silence, the other chatted away, filling me with her wisdom. It would usually be early afternoon as she prepared a dessert that she would sagely tell me the proportions of everything for the cobbler filling, remind me to cool the shortbread crusts first, or tell me that a toaster strudel cut in half would work for a crust in a pinch. She preferred to have a cake or a cobbler at the table, but she said for the unexpected guests, she kept cookie dough (homemade, of course) in the freezer. Unexpected guests meant they called the day of to let you know they were coming, I guess, because she had time to bake, but I promise you, if you stopped by completely unannounced, there were at least some Little Debbie snack cakes still in their wrappers but tastefully arranged on a cake plate or platter on the table.
It's not a far stretch for me to think about Abraham welcoming his three visitors to his tent, humbly offering a little bread and a little water, only to go tell Sarah to bake cakes and the servant to prepare the meat while he surely goes for the curds and milk. How many of us have sat down to feasts where our hostess has told us it's "just a little something (she) threw together"? Abraham, full of duty and obedience, has followed through on his generous welcome to these strangers, and I can imagine Sarah listening from the other side of the tent to listen for their praise of her cakes, utterly surprised when she hears that she's going to have a child in her and Abraham's old age. Very much not laughing, Abraham is asked by one of the three: "Is anything too wonderful for the Lord?"
With kids of my own, I find I'm not nearly as patient with my kids in the kitchen as my grandmother was with me. I'm not nearly as diligent about keeping my house clean (though there was a phase early in my motherhood that about made me crazy; I let the house be messy and preserved what was left of my sanity). Between storytimes, gymnastics, and park dates, along with keeping the kids relatively clean and fed, I was doing good to do dishes and laundry. Fortunately, there were other mamas like me whose husbands were working outside the home while we were holding down the fort. We scheduled weekly playdates for the kids when in all actuality they were mama dates. Whoever's house we met at, we would let the kids loose while we gathered in the living room or around the kitchen table to vent or brag and always to laugh. There might be a couch full of laundry, a sink full of dirty dishes, and spots of God only knows what on the floors, but we greeted one another in solidarity and friendship and non-judgment. When snacktime or lunchtime rolled around, we'd bake some sweet potatoes and throw together a salad, putting everything in the middle of the table, and there would always be plenty. Eventually naptime would send everyone on our separate ways. We'd try to make sure the kids cleaned up behind themselves, but the hosts were always gracious (or eager) enough to let everyone get fussy kids home to bed. It would be a morning well-spent, leaving us all full and tired as good work does.
My older kids tell me this was part of our hippie phase, but maybe it was just another aspect of being hipster, of doing something before it was cool. In 2014, a priest circulated an article about what he called "scruffy hospitality," and a follow-up article by another writer has been circulating this month. The point of these articles is that too often today we let our expectations of entertaining with excellence prohibit us from actually having anyone over, that we've actually prioritized  lawn maintenance and bathroom cleanliness over genuine friendship and fellowship. So, introduce "scruffy hospitality," entertaining with open doors and hearts while leaving the judgment out of the picture.
Then there's the hospitality of Jesus. I imagine Jesus looking out over the crowds, seeing with the eyes of God all the needs of the whole world. Jesus didn't have his own house to worry about. Wherever he was, there was the hospitality. The New Testament version of hospitality isn't just about offering room and board. It's based on φιλόξενος (philoxenos). Philos, brotherly love, and xenos, stranger or immigrant or even enemy. In 2016, "xenophobia" was the #1 looked-up word on dictionary.com. It means fear of the stranger/others. Jesus' hospitality is exactly the opposite, and it doesn't require a fancy dinner or even a house: Jesus' hospitality is in his very being, in his very presence. True love of others is "radical hospitality"–a catchphrase used often these days but not always with a matching sentiment. We can say we have "radical hospitality" and offer excellent food and open doors and fake smiles and broken, judging hearts . . . and newcomers to the church will not feel welcome. But in the midst of our gatherings when we acknowledge how good it is, how surely this is something like the kingdom of heaven, this heavenly banquet of love and laughter and song and silence, we know this is good news worth sharing with others, and others will know they are already part of the goodness and want to stay or come back for more.
As curate here at St. Luke's, I have felt the generosity of Spirit from everyone here, whether we've shared stories or just smiles and handshakes. I know the importance of the obedience of Abraham–the hospitality of our grandmothers–and the significance of sharing wholly who we are where we are among friends. And I have seen with a sense of the Christ-mind and the eyes of compassion the work that is done and still needs to be done in our community. We have much work to do, but I know full well there is abundance of Spirit to do it. The same hospitality that has been shown to me needs to be shown to everyone we meet, with and for the love of God.