Stairs to nowhere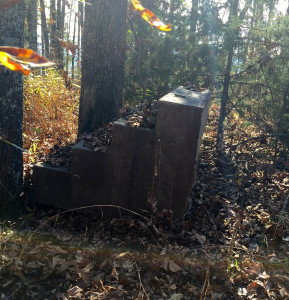 they seem to be
in the early afternoon sun
where everything looks like a silhouette.
I almost missed them,
so loudly distracted
walking through
the crunching
crashing
multitude of leaves,
mere skeletons now,
void of the autumnal vibrance
of weeks ago.
Had there been a cabin here?
Was this would-be/had-been stoop
discarded?
Could I stand perched above
and take the next step in faith?
Maybe,
if I could see where I was going,
what came next.
(I'd probably fall.)
Even the leaves are still
and quiet
Except for the ones
whispering,
still attached
at greater heights,
closer, maybe,
rooted to something
deeper than I can comprehend.
(Eventually, they'll fall, too.)
I continue on my way,
clamouring among the bones
once more,
not knowing where
the path may
lead.