Just when I thought I was keeping the house clean (or at least tidy), we discover a little surprise.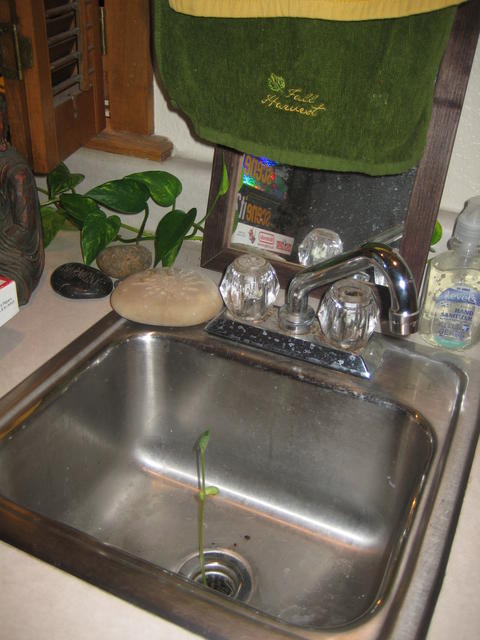 Need a close-up of our apparently not-so-clean sink?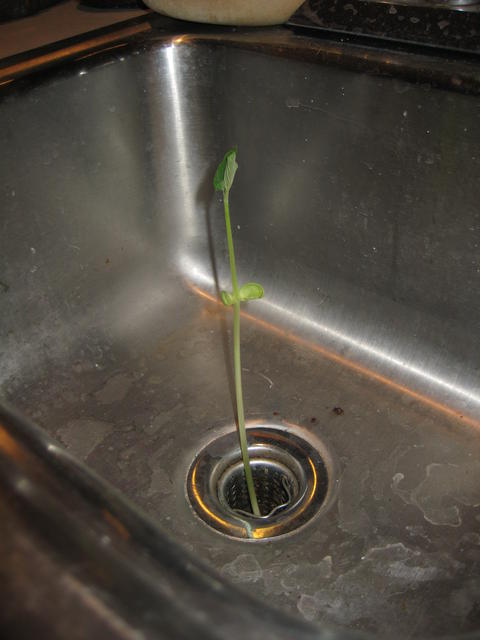 Yep, that's a plant growing in the sink trap.  A bean plant, it seems.  I didn't even know a bean had fallen in there.  We really don't use this sink that often.  In my defense, beans grow quickly and with little assistance.  Perhaps you home-schoolers could do this as a project in your own home.
Of course, now I'll have to transplant the little guy.  I figure it's meant to bean, I mean, be.  😉