My youngest and her equally young friend pick raspberries in the autumn wind and sun, bundled in their jackets, their hands turning red.  Of course, on their return inside, there's a heap of jackets, socks and shoes near the rocking chair/climbing gym.
My boys and their friend huddle around their DSes, plotting, sharing and exclaiming together as new levels are achieved.  A day home from school means anything can happen.  Today I'll witness them conquer new worlds.
My oldest retreats to her room.  A house full of young ones is not her ideal.  Weeks can be stressful, especially when one has to balance living in the world with an old soul in a young body.  I should know.  She asked almost pleadingly if she could play on her DS today, too . . . after chores, of course.  I agreed.
Tonight we jump-start the Halloween celebration by dressing in costume and going to a classical concert of "spooky" music.  Tomorrow we celebrate a birthday, All Hallow's Eve and our friendships at a couple of Halloween parties.  But as my husband remarked, we should celebrate the kids, with the kids, this weekend.  After he attended the three parent-teacher conferences, he was reminded (and thus reminded me) how wonderful our children are, how blinded we can be by being with them so much and getting muddled in the day-to-day routines.  This weekend, we celebrate.
And as their mother, I should never forget how holy each day is that I see the joy in their eyes, the fragility of their person,  the Light in their lives.  Whether we  birth our children in body or heart, whether they are with us in body or spirit, these things among many are what a mother should never forget.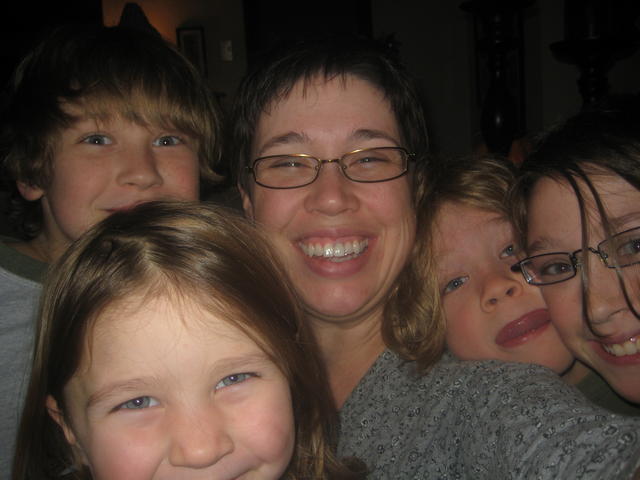 With a heart full of Love, I give thanks.